Jessica Chastain

, Colin Farrell and Samantha Morton To Star In 'Miss Julie' For Director Liv Ullmann
Haters to the back.
We called this one
. Or at least the Jessica Chastain part because, well, she basically said as much already. During a press conference for "Mama" reporters asked what was next for the "Zero Dark Thirty" actress. "It hasn't been announced but it might be a Strindberg thing. It hasn't been announced yet," she said. Being that many of us understand what that means, we asked, does that mean the adaptation of "Miss Julie" that Ingmar Bergman's muse
Liv Ullmann was scheduled to direct
? And yes, Chastain
essentially confirmed
with a physical gesture (much beyond the goofy face of a Matthew Vaughn character actor mind you; and that didn't pan out).
Variety
confirms what we assumed. Chastain has replaced Michelle Williams in the lead role, but offers two more tantalizing actors to the cast: Colin Farrell and Samantha Morton.
The movie is an adaptation of August Strindberg's classic Swedish play, a controversial work exploring power, sexuality, class, identity, love and gender set in 1874. Ullmann said in the past that she'd "use Irish actors as servants and British as the masters of the house." Farrell, Irish, check. Morton, English, check. Chastain? Well, she does a mean English accent and she's obviously a super talented and in-demand actress that Ullmann was very wise to get on board this project. That's a big win for her. This will be Chastain's first post-Oscar nominated role and newscoopers and fans should note: Variety says Chastain's been "weighing several offers" as she tries to get her 2013 schedule in order. Perhaps some more exciting casting announcements are to come, but we're glad this one is landing close to her artistic side. Ullmann has been recently directing Cate Blanchett and Joel Edgerton in "A Streetcar Named Desire" so clearly she's on a hot streak with actors.
* August Strindberg play is essentially flexible enough to be staged in either racy adaptation or the usual talk

-

it

-

out nonsense. We can only hope Liv Ullmann will go for the NSFW treatment and not Hollywood-ized it.
++++++++++++++++++++++++++++++++++++++++++++
Ron Jeremy Hospitalized In Critical Condition With Heart Aneurysm [UPDATED]
Porn giant Ron Jeremy is in critical condition at Cedars-Sinai hospital due to an aneurysm located near his heart.
TMZ
reports that the 59-year-old porn star drove himself to the hospital Tuesday afternoon after experiencing severe chest pain.
Since then, his condition has worsened, and he was transferred to the ICU. He's currently being prepped for surgery.
Jeremy has starred in thousands of adult films, including three currently in production:
Werewolves in Heat
,
Bad Signs
and
Manson Girls
.
UPDATE, 2:22 P.M.
Jeremy's management team posted the following statement on his
website
Wednesday:
RON JEREMY is in a L.A. hospital being treated for an aneurysm that was located near his heart. He is currently in surgery and in good hands. There is NO OFFICIAL report on his condition at this time. We will update his fans and well-wishers as we get proper information from his doctors. Ron greatly appreciate all the emails and phone messages and will make sure to pass on any updates to his fans as it becomes available.
- Ron's Management Team
UPDATE, 4:25 P.M.
Jeremy underwent two surgeries today that both went "smoothly," reports TMZ. He is now resting without visitors.
++++++++++++++++++++++++++++++++++++++++++++
* only in Hollywood you can be pretty well off and still behave like freeloaders.
How Kari Feinstein Gets Brands To Pay $40K To Give Celebrities Diamonds And Caribbean Vacations
The Sundance Film Festival wrapped up this weekend and not only did
many films come out with distributors
, but celebrities walked away with
a boat-load of free swag
.
Kari Feinstein at her style lounge at the Sundance Film Festival.
Stars who attended this year's festival
—
whether to
promote a film like Naomi Watts
or to
party like Paris Hilton
—
received free trips to the Caribbean, beauty products, electric bicycles, flat screen TVs, Samsung tablets, head phones, jewelry, winter jackets and more.
We spoke with Kari Feinstein, founder of Kari Feinstein PR, who puts on elite annual gifting suites for Sundance,
Golden Globes, Oscars, MTV Movie Awards and the Emmys to find out exactly what it takes to pair A-list talent with quality brands.
Business Insider: This is your 12th year doing a gifting suite at Sundance. Tell us your company's role in getting certain brands into the hands of celebrities.
Kari Feinstein: I do gifting suites year round, I do them five to six times a year so product seeding is a core part of my business for my retainer clients and celebrity endorsement deals but then we also do the style lounges.
BI: How do you choose your clients? How do you get certain brands involved?
KF: We have sponsorship decks that, because we do these all year round, we have brands asking me what do you have for the Summer? What do you have for Sundance? So I have a lot of people that reach out to me. I work with a lot of other PR companies and I work with some advertising agencies as well that have clients, but we go out to companies that we think would be a good fit, and we also have people that come to us and want to sign up for the events.
BI: What brands did you work with this year at Sundance?
KF: Built, they're out of New York, they're one of our bigger sponsors and they make laptop cases and iPad cases, all out of waterproof material. It protects all of your electronics and that's been a big hit because everyone has an iPad and a laptop. Then we have a handful of beauty lines, a bicycle worth $3,000, and $1,200 Apple laptops from Melrose Mac, which got like 10 press hits already over the past two days.
BI: How many trips to the Caribbean did you give away at Sundance?
KF: We've probably given away 25 trips. Katherine Heigl, Matthew Mcconaughey, Paris Hilton, Adrian Grenier, Allison Janey, Mary Elizabeth Winstead and Casey Affleck are among the stars we gave vacation packages to this year.
BI: Can you put a dollar amount on the cost of free swag celebrities walk away with in one visit?
KF: An A-list celebrity will walk out with over $10,000 for sure, because they're getting trips to the Caribbean for a week, which is already
worth over $5,000. They're getting Apple laptops which are worth $1,200 dollars. From bikes we're giving to top talent worth $3,000 to high ticket items, because you need to have things that entice them.
BI: Are there any celebrities you don't want in the suite?
KF: Usually a publicist will submit names. We deal with all the publicists and agents and managers before the event and invites go out saying please submit your client for our upcoming event, so they know it's not 'invite your client' it's 'submit your client.' We do the filtering process and start approving names that make sense. There is a lot of up and coming talent at Sundance that aren't exactly household names, but if they're one of the leads in one of the main films then of course we'd love to have them come.
But there's some people that come up to Sundance every year that aren't really related to the festival in anyway but just come for the free stuff. I usually try to avoid them and decline and we say "unfortunately we can't accommodate your client at this time" — we do that a lot. If you're a main role in a Sundance film or if you're an A-list actor then I would rather have quality versus quantity. I know there's a lot of other lounges going on which is kind of like a party atmosphere, but ours is a fun, mellow, atmosphere. It's like a lounge so I try to be really specific with the guest list.
BI: How exclusive and hard is it for a brand to get a spot in one of these gifting suites?
KF: If it's a brand I think celebrities would like, then I take them into the event. But we have a range, from trips to the Caribbean to these hemp socks that have marijuana leaves on them.
BI: Other than obviously these brands getting great press from you guys is there any financial benefit or is it strictly press they're after?
KF: A lot of the celebrity photos get utilized for sale purposes, like when brands have trade shows. Brands also send the photos and press hits to all of their existing accounts and potential new accounts. I've had many sponsors open new accounts now that they have a celebrity following.
US Weekly, for example, won't write about your brand unless you have a handful of A-list celebrity photos and followers. So when somebody can go back and say, 'Here's my picture of Matthew Mcconaughey using my brand, and Katherine Heigl' and they get placed in US weekly — Those press hits generate tons of sales. And we have celebrities tweeting and instagramming pictures. Jewelry by Veronique had a celebrity [Kourtney Kardashian] take a picture of somebody wearing her necklace and in one day this small brand did over five thousand dollars in sales.
Paris Hilton tweeted a picture using one of the beauty products from the Sundance lounge before she went to bed and that's kind of priceless. If sponsors wanted to pay her to do that it would of cost them over six or seven figures, but they paid $20,000 to be here and things are coming out every hour. So it's actually saving companies money for product placement.
BI: So sponsors pay you to put their product in your gifting suite? What is that investment usually worth?
KI: Yes, they pay me. For Sundance, the sponsorships range from $20,000 to $100,000, but I would say the majority of our sponsors pay between the $20 - $40,000 range.
BI: Is it the same price range at other gifting suites throughout the year?
KF: For L.A. events such as the Golden Globes and Oscars, it ranges from $5,000 to $40,000. So some smaller brands can do the $5,000 level, while some bigger brands that have bigger budgets want to be exclusive in their brand category with types of brands that are like them. They want a bigger a booth at the event, so they'll pay the $20,000 and up as a sponsorship fee.
For Oscars it starts at $5,000 and goes to $40,000. So if I have 20 sponsors paying a range of those fees there's a nice profit for me. I think why I've been in business so long doing this is because I have a consistent good celebrity turnout and press coverage keeps it going and helps sign new sponsors. When other companies read about my event they want to sign up for the next one. And what is really key for me is having the right celebrities and the right press coverage.
BI: When you do an Oscar lounge, that's the biggest entertainment event of the year, what's the difference between the product brands are giving out there and at the more low key Sundance Film Festival?
KF: Oscars we'll have a lot more jewelry, fine diamonds. We have a company that's doing cutlery that's very expensive, but we do still have lifestyle and fun grabs there too.
BI: How does your company benefit financially?
KF: The sponsorship fees help pay for the cost of the venue, the production of the event, my staff, and so we obviously have to make sure for each event we bring enough sponsorship money to cover all the costs and make it worthwhile.
BI: What's your background? How did you get into gift lounges?
KF: My first job was at CAA,. It was a big talent agency and I worked for two agents who repped a lot of A-list celebrities and I made a lot of connections and contacts that way. Then I started a PR company when I was 23-years-old and our first client was E! Entertainment and they hired me to do their event at Sundance and we did all the product placement and celebrity outreach and we did a gift bag sort of thing and we got photos of celebrities taken with the product and there wasn't gifting suites at the time.
I decided that for the Emmys, I would do a gifting suite on a large scale because so many brands were so excited when I sent them those photos of celebrities using their product. The only gifting suites that were happening were maybe two brands at a hotel room displaying fine jewelry brand and a dress company for the red carpet and it was mostly stylists coming through and a celebrity here or there to look at the dresses but it was all for borrow, for loan.
So what I did in 2001 was take over a few bungalows at the Chateau Marmont and brought in 15-20 companies. It was the first time there were ever gifting suites on a bigger scale, so it spiraled from there. Some other companies came up that replicated what I was doing — some were successful and some were not and they've kind of disappeared through the years.
++++++++++++++++++++++++++++++++++++++++++++
Movie Writers Find More Power, Better Jobs on the Small Screen
Second in a series on Hollywood's changing landscape
Four years ago, screenwriter I. Marlene King, walked into her agent's office as a writer of feature films. She walked out with a general meeting at ABC Family.
A mid-level screenwriter, she had earned steady jobs, working spec scripts and rewriting existing ones. She earned credits on a troika of produced films, the most recent of which, 2006's "Just My Luck," starred a pair of rising stars – Lindsay Lohan and Chris Pine.
But after more than a decade writing movies, the industry had changed thanks to the studios' thinning release slates and devotion to tentpoles. And she was fed up.
Also read, part 1:
The New Hollywood: Producers Struggle to Adjust to Life Off the Studio Lot
"Although I was working consistently, years would go by between produced movies and it became very frustrating," King (above) told TheWrap.
Her agent advised King that her sensibilities matched that of ABC Family and suggested a meet and greet. That turned into "Pretty Little Liars," now in its third season and picked up for a fourth thanks to its strong ratings.
"I decided it was worth a shot to have this general meeting and see if I liked these people," King said. "Five days later, we were in business together."
Like King, a growing number of screenwriters have found themselves looking to television to fill the gap left by declining production at the studios.
"What I'm consistently hearing from writers more than ever before is, 'I'm spending a majority of my time in television,'" Matthew Rhodes, president of the production company Mandalay Vision, told TheWrap.
In King's mind, the screenwriter's woes began with the writer's strike four years ago.
"The writers' strike was a turning point," she told TheWrap." It was just so hard for anybody to get movies made or get assignments after the strike was over. Studios went into their libraries and found stuff they'd already paid for. After the writers' strike, a lot of the development-type jobs started going to really young baby writers who had very small quotes."
According to the most recent report from the Writers Guild of America, the number of members employed in film declined almost 25 percent from fiscal year 2007 to 2011 (a period ending March 21, 2012). Employment in TV remained stable despite the strike and recession.
(See charts above.)
According to the same WGA report, members' earnings from film declined 34 percent from fiscal 2007 to 2011, while writers' earnings from television increased 23 percent.
There is a litany of reasons a writer would want to make the move from big to little screen, most of them owing to the proliferation of cable. There are far more jobs available, and the diversity of channels offers an outlet for every type of writer, whether the drama-driven AMC or the female-focused ABC Family.
Television also offers writers something that film has not for some time -- creative control and financial upside.
Just ask "Mad Men's" Matthew Weiner or "Breaking Bad's" Vince Gilligan.
"The writer is marginalized in film but has a lot more control in TV," screenwriter Jordan Roberts told TheWrap. "It's hard not to make note of the fact that the quality of television is so high and that writers are in charge. It's hard not to notice that fact. Film is a director-driven medium, and there's not overwhelming evidence that directors are necessarily the best storytellers if we just look at film."
The appeal of creative control applies not only to television, but to shows for digital distributors like YouTube, Netflix and Hulu.
Take "House of Cards," an upcoming series on Netflix about American politics. Oscar winners Kevin Spacey and David Fincher developed it along with a screenwriter, Beau Willimon.
Willimon
(left)
had plenty of jobs available to him after he, George Clooney and Grant Heslov turned Willimon's critically lauded play "Farragut North" into the critically-admired "Ides of March."
Willimon had a two-picture deal at Warner Bros -- "Ides" was the first -- so once he or the studio found a workable project, it was off to the races. At least in theory.
Willimon settled on an adaptation of Charles Dickens' "A Tale of Two Cities," which the studio had been trying to make for years.
"The ambition on my part was to be the one who got it right. I was looking at previous drafts by other fantastic writers, and a lot of them were great; all of them could have made a great movie," Willimon said. "It's one of those projects that when push comes to shove, studios say, 'Do we want to do a massive epic period piece right now?' It's easier to say no than to say yes."
Both the studio and the writer offered projects, but they didn't get made. Nor did the movies he lined up at other studios.
Then Fincher called him about working on "House of Cards," a project Willimon described as "my oxygen."
Neither they nor executive producer Eric Roth had worked much in television, but after working together a pitch, they shopped it to the usual suspects -- HBO, Showtime, AMC and a wild card -- Netflix.
Netflix made a godfather offer -- promising two seasons -- and won the show. But it was more than just the money.
"We have essentially complete creative control," Willimon said. "It's unheard of. Netflix said, 'You will not receive notes from us. We believe in this pilot script. We believe in this team and in the talent.'"
Willimon has a hand in almost everything that happens on the show and regularly talks to Fincher, once an idol of his, about where it's going. It will debut Feb. 1, and Hollywood looks on with great anticipation given the involvement of Spacey and Fincher, the budget and its release strategy -- every episode at once, all online-only.
So Willimon, who just a few years ago seemed primed for a career in features, is a television writer.
"Now that I'm in it, I can see first hand what's possible," he said. "I will always write for stage and will continue to write movies, but there's something about being able to investigate characters with this amount of depth and scope, which is unlike anything else. There's no going back for me."
That said, some writers would rather fight than switch -- even though they find the hurdles higher than ever.
Jordan Roberts
(left)
is one of those mid-level screenwriters at risk of marginalization. He's made a career from rewrites and used that money to get his original scripts made. The changed landscape has not pushed him to television or the web; he loves film too much.
Yet by Roberts' own admission, the route to a finished film is significantly more challenging than it's ever been.
It starts with the pitch.
"What used to be a 10-minute pitch of how I would write a screenplay is now a minimum of 30 minutes," he said. "A half-page document stating my ideas and passions is now closer to five or 10. It isn't just talking about one or two characters you'd develop, but six or 10. It's not just the beginning, middle and end, but it's every beat of the story."
Roberts recalled losing out on a project after someone else in the running showed up with 40 storyboards.
Studios are also asking writers in advance how they'd market the film.
"I've been asked at least three times how I would market the film. Do I have a hook? Do I have a logline? They never asked that prior to two years ago," Roberts said.
His solution has been a turn away from dramatic writing.
Just a few years ago, Roberts was hired to adapt "The Echomaker," a New York Times bestseller about a man who becomes convinced his sister is an imposter. He says people loved his script, from which Joe Wright was going to direct. The studio said it was unable to make the film in this economic climate.
"Dramas without guns and violence are extremely rare each year," Roberts told TheWrap. "They use to make them and hire writers to write them in much bigger numbers. I sort of shifted into comedy."
His latest film, "3,2,1…Frankie Go Boom," which starred Charlie Hunnam, Lizzy Caplan, Chris O'Dowd and Ron Perlman, was a comedy for that reason.
But he made that movie with his own money, not a studio's.
++++++++++++++++++++++++++++++++++++++++++++
K-11 Trailer HD
There is a Unit in the Los Angeles Jail System that separate Gay and Transgender Inmates from the general population. It's called K-11...
Plunged into a nightmarish world ruled by a transsexual diva named Mousey (Kate del Castillo), Raymond is truly a fish out of water. Complicating matters are a troubled young transgender named Butterfly (Portia Doubleday), a predatory child molester (Tommy 'Tiny' Lister) and the ruthless Sheriff's Deputy, Lt. Johnson (D.B. Sweeney). Ray's struggle to contact the outside world and regain his freedom seems impossible, but he must learn to navigate this new power structure if he is ever going survive and be in control of his life again..
K 11 Movie Trailer. Directed by Jules Stewart, starring Goran Visnjic (Beginners; The Girl with the Dragon Tattoo), Kate del Castillo (La Reina del Sur), Portia Doubleday (Youth in Revolt), D.B. Sweeney (Hard Ball), Jason Mewes (Clerks), Tommy 'Tiny' Lister (The Dark Knight), Tara Buck (True Blood; Justified) and Cameron Stewart, Kristen Stewart's mother, in his feature film debut.
Portia Doubleday replaced Kristen Stewart to play the role of Butterfly. Going to be a big year for Portia.
Q:
The character of Butterfly is indeed such a huge role. Could you say more about it?

Jules Stewart:
It's sort of like the breaking of innocence. Butterfly is the youngest member of the dorm, she is only 18. She has psychological problem, and she's not been yet diagnosed. When she said "I'm here because I took care of my daddy", she's actually killed her father. It is very deep, intense. Portia Doubleday who plays Butterfly has the hardest role in the movie, it's intensely psychological. She shows some demons inside of her and we tried to photograph them.
++++++++++++++++++++++++++++++++++++++++++++
20-years old French model Othilia Simon and 22-years old German model Daria Pleggenkuhle : Philippe Cometti [Zoo Winter]2012/2013
++++++++++++++++++++++++++++++++++++++++++++
Just the Tiff:

Don't Bring a Gun to a Knife Fight
Good sex, especially the first time with a new lover, is really more about knowing what not to do and where your own limitations might lie then about some crazy maneuver you undoubtedly won't be able to pull off anyway in an attempt to make your penis resemble a soft serve machine. Around the time you're getting ready to bring out the BIG guns, realize you're bringing them to a knife fight.
You've chased a girl down the street and pretended to compliment her yippy dog to get her number. You've painstakingly planned a date and you have inevitably been envisioning your grandmother's tits for the past two hours to keep your erection in check in an effort to be a gentleman. I know that must be difficult because she spent the previous two hours before your date painstakingly selecting something to wear designed to have just that effect on you. We women can be ruthlessly hypocritical in our execution. So you've got her home and in the vicinity of the bed, couch…no, no, no, not the kitchen table. Kitchen tables are heavy artillery and your entire goal at this point is to just try really hard to not fuck this up. Remember, we're hypocrites. I want you to fuck me on the kitchen table… I just don't want you to know right away that I'm the type of girl who wants you to fuck me on the kitchen table. See what just happened there?
Girls love to be stripped out of their clothes. There is just something ungodly sexy about a man revealing you in all your naked glory, especially for the very first time. Dim the lights. She might ask you to turn them right back on so you can see every inch of her, but the idea here is to make her comfortable. To start slow while she becomes more comfortable, not vice versa. Being uncomfortable gives me an ungodly painful fake headache.
This is not the time to reach behind your bed and pull out the Hitachi that is plugged in and ready to go, either. Yes, you're undoubtedly aware of the female love affair with the vibrator that runs on so much power it literally plugs into the wall. Yes, that apparatus can get me more turned on them oral sex ever could in under ten seconds… except the first time with a new man. Then all I can think about is why it was literally still plugged in and debating if it was you using it last or another woman. (Bet you didn't know men could have fun with a Hitachi too, huh? But I digress…) this is the time for some good old-fashioned oral sex. Receiving oral sex can be very intimate for a woman, but it also forces her to literally open up and let down her inhibitions, a lack of which is a huge factor in how good sex is for women. This is your first time with her. I wish I could tell you that there was some magic formula that I could impart so that you could give her the best oral sex ever that has her begging for more and drenching your sheets. The reality is that ask a women how she likes a man to go down on her, and you'll get a different answer from every woman. In fact, you'll probably get a different answer from the same woman every time you ask her. You're fighting an uphill battle, so the key is to start slow and soft and work your intensity up while reading her cues until you figure out what she likes. Don't worry about it taking a few extra minutes. It's not much different then giving good head. There's really no such thing as bad head, except for really bad head. I can hurt you with my teeth, but you can hurt me with your tongue… so start soft and gentle.
I'll disclaim that I am more sensitive than most. However, I am also quite vocal. Not every woman feels comfortable telling you what she wants or when your pressure is too intense. I would know, I used to be one until I just couldn't take one more painfully hard tongue thrashing at my poor overly sensitive clit. (Personally, I prefer a soft pressure and slow speed with the flat side of the tongue over my clit at a gradual build).
This brings me to biting. Nibbles are hot. There's a reason they're called love bites. If you bite my nipple too hard, though, it will turn black and blue and literally peel for the next three days as a constant reminder why I am never giving you the opportunity to do that to me again. Unless you are specifically asked, this is bringing a gun to a knife fight and is best don either with the utmost care or not at all on a first encounter. You are not Christian Grey. If you were, we would be in your dungeon and everything you've just read would be an entirely moot point.
Besides, unless I am mistaken, what you're really hoping to do is put your throbbing penis inside this girl and you're just trying to create a suitable moist environment without her faking an impressive headache before you've had the chance to do so. Again, start slow and build up the intensity. Everyone like a jackhammer for a few minutes, just not right Try not to mention how much you'd like to slam your cock up her ass. Seriously. It's totally hot but if you bring this up too soon you'll probably never get the opportunity. This includes asking to play just the tip, even jokingly.
Unless you just picked this chick up at the bar where she was sloppily belting out anything by Carrie Underwood. In this case, ignore everything I just said and break out the Hitachi. She probably won't remember anyway and who knows, maybe she squirts… and that's always kind of cool.
++++++++++++++++++++++++++++++++++++++++++++
Pic of the day
Women Submission [Maniac Show] by Italian director Mario Salieri.
++++++++++++++++++++++++++++++++++++++++++++
Simmons added to HBO's 'True Detective' cast
Supporting players sign on for Harrelson, McConaughey series
The supporting cast for HBO's new series "True Detective" continues to get filled out.Eight-episode series stars Matthew McConaughey and Woody Harrelson as a pair of cops whose lives intersect during a 17-year serial killer investigation in Louisiana.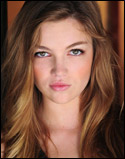 Lili Simmons has been added as an underage prostitute who was friends with one of the victims and then reconnects with Harrelson's character seven years after one of the murders.
Simmons is currently in the HBO stable, co-starring on sister net Cinemax's original series "Banshee."
Jay O. Sanders will play a televangelist with an enormous reach in the state of Louisiana and Brad Carter co-stars as the ex-husband of a victim who is currently in prison and may have a connection to the murder.
Michelle Monaghan was previously cast as Harrelson's wife.
Series will offer viewers different time frames and perspectives, with each season bringing about a new case.
Nic Pizzolatto will write "True Detective" while Cary Fukunaga is set to direct the entire series.
++++++++++++++++++++++++++++++++++++++++++++
* Had a lousy day. Cheering myself and hopefully you guys with these jokes
WHY ATHLETES CAN'T HAVE REGULAR JOBS:
1. Chicago Cubs outfielder Andre Dawson on being a role model:
"I wan' all dem kids to do what I do, to look up to me. I wan' all the kids to copulate me."
2. New Orleans Saint RB George Rogers when asked about the upcoming season:
"I want to rush for 1,000 or 1,500 yards, whichever comes first.."

3. And, upon hearing Joe Jacobi of the 'Skin's say:
"I'd run over my own mother to win the Super Bowl,"Matt Millen of the Raiders said: "To win, I'd run over Joe's Mom, too."

4. Torrin Polk, University of Houston receiver, on his coach, John Jenkins:
"He treat us like mens. He let us wear earrings."

5. Football commentator and former player Joe Theismann:
"Nobody in football should be called a genius. A genius is a guy like Norman Einstein."
6. Senior basketball player at the University of Pittsburgh :
"I'm going to graduate on time, no matter how long it takes.."
(Now that is beautiful)

7. Bill Peterson, a Florida State football coach:
"You guys line up alphabetically by height.."
And, "You guys pair up in groups of three, and then line up in a circle."

8. Boxing promoter Dan Duva on Mike Tyson going to prison:
"Why would anyone expect him to come out smarter? He went to prison for three years, not Princeton ..."
9. Stu Grimson, Chicago Blackhawks left wing, explaining why he keeps a color photo of himself above his locker:
"That's so when I forget how to spell my name, I can still find my clothes."

10. Lou Duva, veteran boxing trainer, on the Spartan training regimen of heavyweight Andrew Golota:
"He's a guy who gets up at six o'clock in the morning, regardless of what time it is."
11. Chuck Nevitt , North Carolina State basketball player, explaining to Coach Jim Valvano why he appeared nervous at practice:
"My sister's expecting a baby, and I don't know if I'm going to be an uncle or an aunt. (I wonder if his IQ ever hit room temperature in January?)

12. Frank Layden , Utah Jazz president, on a former player:
"I asked him, 'Son, what is it with you? Is it ignorance or apathy?'He said, 'Coach, I don't know and I don't care.'"

13. Shelby Metcalf, basketball coach at Texas A-and-M, recounting what he told a player who received four F's and one D:
"Son, looks to me like you're spending too much time on one subject."

14. In the words of NC State great Charles Shackelford:
"I can go to my left or right, I am amphibious."

15. Former Houston Oilers coach Bum Phillips when asked by Bob Costas why he takes his wife on all the road trips,
Phillips responded: "Because she's too ugly to kiss good-bye."

A kid comes home from school and says to his dad, "Dad, I have to write a report about the difference between potential and reality. Can you help me?"
The dad replies, "Well, it is kind of hard to explain. Let me give you an example. Go into the kitchen and ask your mom if she would sleep with Robert Redford for a million dollars." The kid gives him a strange look, but goes into the kitchen and asks his mom the question. She tells him, "I wouldn't want to cheat on your father, but that is a lot of money. We could pay off the house and put you kids through college so for the good of the family I would do it."
The kid goes and tells his dad his mom's answer. The dad then says, "Go ask your sister if she would sleep with Zac Effron for a million dollars." The kid marches into his sister's room and asks her. She tells him, "Hell yes I would!" The kid returns to the living room and tells his dad her answer. The dad then tells him to go ask his brother if he would sleep with Tom Cruise for a million dollars. The kid does a double take, but goes into his brother's room and asks him. The brother says, "Well, I'm not gay and I doubt Tom is either, but a million is a lot of money. If I knew nobody would ever find out I probably would." The kid goes back and reports the answer to his dad.
His dad pauses for a second and takes a drink of his beer and says, "So, there you have the difference between potential and reality. Potentially we are sitting on three million dollars, but the reality is we are just living with two sluts and a fag."
The teacher asked the class to use the word 'fascinate' in a sentence.
Molly put up her hand and said, 'My family went to my granddad's farm, and we all saw his pet sheep. It was fascinating.'
The teacher said, 'That was good, but I wanted you to use the word 'fascinate, not fascinating'.
Sally raised her hand. She said, 'My family went to see RockCity and I was 'fascinated..' The teacher said, 'Well, that was good Sally, but I wanted you to use the word 'fascinate.'
Little Johnny raised his hand. The teacher hesitated because she had been burned by Little Johnny before.
She finally decided there was no way he could damage the word 'fascinate', so she called on him.
Johnny said, 'My aunt Gina has a sweater with ten buttons, but her tits are so big she can only fasten eight.'

A married couple is lying in bed one night. The wife is curled up, ready to go to sleep, and the husband turns his bed lamp on to read a book. As he's reading, he periodically reaches over to his wife and fondles her special area. He does this a few times, but only for a very short interval before returning to read his book.
The wife gradually becomes more and more aroused and, assuming that her husband is seeking some encouragement before going further, Gets up and starts stripping in front of him.
The husband is confused and asks, "Why are you taking off your clothes?"
His wife replies, "You were rubbing me downtown. I thought it was foreplay."
The husband says, "No, not at all."
His wife asks angrily, "Well, what the hell were you doing then?"
"I was just wetting my fingers so I could turn the pages in my book."

The Dean of Women at an exclusive girls' school was lecturing her students on sexual morality.
"We live today in very difficult times for young people. In moments of temptation," she said, "ask yourself just one question: Is an hour of pleasure worth a lifetime of shame?"
A young woman rose in the back of the room and said, "Excuse me, but how do you make it last an hour?"

A teacher asked her third grade class to name things that ended with "tor" that ate other things.
The first little boy said, "Alligator."
"Very good James, that's a big word."
The second boy said, "Predator."
"Yes, that's another big word Alan. Very well done."
Little Johnny says, "Vibrator."
After nearly falling off her chair, the teacher says, "That is a big word Johnny, but it doesn't eat anything."
"Well my mother has one and she says it eats batteries like there's no tomorrow!"

A man and a woman were driving down the road, arguing about his deplorable infidelity when suddenly the woman reached over and sliced the man's penis off. Angrily, she tossed it out the car window.
Driving behind the couple was a man and his 6-year-old daughter. The little girl was chatting away at her father when all of a sudden the penis smacked their car windshield, stuck for a moment, then flew off.
Surprised, the daughter asked her father, "Daddy, what the heck was that?"
Shocked, but not wanting to expose his little girl to anything sexual at such a young age, the father replied,
"It....it was only a bug, honey."
The daughter sat for a moment with a confused look on her face, turned toward he father and said.... "Sure had a big dick, didn't it?"

Little Johnny goes to school, and the teacher says, 'Today we are going to learn multi-syllable words, class. Does anybody have an example of a multi-syllable word?'
Little Johnny waves his hand, 'Me, Miss Rogers, me, me!'
Miss Rogers:'All right, little Johnny, what is your multi-syllable word?'
Little Johnny says, 'Mas-tur-bate.'
Miss Rogers smiles and says, 'Wow, little Johnny, that's a mouthful.'
Little Johnny says, 'No, Miss Rogers, you're thinking of a blowjob".

One day in the forest, 3 guys were just hiking along a trail when all of a sudden, a huge pack of

I

ndians attaked them and knocked them out.
When they woke up, they were at the leader of the tribe's throne.
The chief then said "All of your lives may be spared if you can find ten of one fruit and bring them back to me."
So after a while the first man returned with 10 apples. The cheif then ordered him to stick all ten of them up his butt without making any expression at all on his face. He had a little bit of trouble with the first one and started crying while trying to put the next one in. He was soon killed.
Later, the next guy came in with 10 grapes. The cheif soon ordered him to do the same as the first guy. After to the 9th grape, the man started laughing so hard for no apperant reason, and was killed.
The first two guys soon met in heaven and the first guy ask the second, "Why did you start laughing? You only needed one more grape and you'd have gotten away!"
The second guy answered while still laughing, "I couldn't help it. I saw the third guy walking in with pineapples."

A husband and wife were sharing a bottle of wine when the husband said, "I bet you can't tell me something which will make me happy and sad at the same time".
The wife thought for a few moments, then said, "Your cock's bigger than your brother's".

A successful businessman flew to Vegas for the weekend to gamble. He lost the shirt off his back, and had nothing left but a quarter and the second half of his round trip ticket. If he could just get to the airport he could get himself home. So he went out to the front of the casino where there was a cab waiting.
He got in and explained his situation to the cabbie. He promised to send the driver money from home, he offered him his credit card numbers, his drivers license number, his address, etc. but the cabbie refused to give him a ride.
The cabbie said, "If you don't have fifteen dollars, get the hell out of my cab!"
So the businessman was forced to hitch-hike to the airport and was barely in time to catch his flight.
One year later the businessman, having worked long and hard to regain his financial success, returned to Vegas and this time he won big. Feeling pretty good about himself, he went out to the front of the casino to get a cab ride back to the airport. Well who should he see out there, at the end of a long line of cabs, but his old buddy who had refused to give him a ride when he was down on his luck.
The businessman thought for a moment about how he could make the guy pay for his lack of charity, and he had an idea. The businessman got in the first cab in the line.
"How much for a ride to the airport?" he asked.
"Fifteen bucks," came the reply.
"And how much for you to give me head on the way?"
"What?! Get the hell out of my cab."
The businessman got into the back of each cab in the long line and asked the same questions, with the same result.
When he got to his old friend at the back of the line, he got in and asked, "How much for a ride to the airport?"
The cabbie replied, "Fifteen bucks."
The businessman said "Okay," and off they went.
Then, as they drove slowly past the long line of cabs, the businessman gave a big smile and thumbs up sign to each of the other cabbies.
++++++++++++++++++++++++++++++++++++++++++++
Politically Incorrect
Will you watch Kevin Spacey be vicious on your iPad?
By KYLE SMITH
Thanks to big-name talent like David Fincher, Netflix's first original series, "
House of Cards
," pulls off the impossible: It takes DC politics more seriously than DC does.
Theater of the absurd — "
Veep
," "Dr. Strangelove" — is really the only way to do Washington.
The pilot of "House of Cards," an adaptation of a BBC series, thinks it's revving up the drama when a hard-charging young reporter (Kate Mara) at a Washington Post-like paper demands that a Mephistophelean Southern congressman (Kevin Spacey) tell her whether the new president will push an education, tax reform or immigration bill first. Spoiler alert: It's education.
The congressman leaks the bill to destroy the barely-visible background character who wrote it. You would have told the press, "Just a rough draft, overeager staffers, not ready for prime time," yada yada.
But then you'd be far too smart to be a character on "House of Cards."
Spacey is House Majority Whip Francis Underwood. We know he's evil because he keeps telling us so, in Hannibal Lecterisms addressed directly to the camera.
This technique doesn't become insufferable immediately — it takes about 15 minutes — but when he keeps saying things like, "I love her more than sharks love blood" or "I imagine their lightly salted faces frying in a skillet," you'll be longing for the comparative restraint of Howard Dean's flying-spittle "Yeeaaaaggh!" speech.
Series creator Beau Willimon, who wrote the play that became the movie "The Ides of March," was once a junior Dean staffer, but he seems to have absorbed only the cheap gesturing, not any actual knowledge of politics.
Willimon imagines a congressman's DUI arrest being known only to Underwood instead of immediately being put out in a press release, and he has a secretary of state nominee sunk by a loony conspiracy theorist living in a shack in the woods — who falsely accuses the would-be Cabinet member of writing an anti-Israel editorial in a student newspaper 35 years ago.
Underhanded Underwood (whose wife, as played by Robin Wright, would give the creeps to Lady Macbeth) leaks the name of a new Secretary of State nominee, which you'd think would cause immediate scoffing from the White House.
Instead the president warms to the idea. That's the kind of thing that worked on Elmer Fudd, but we're supposed to be gawping at the devious brilliance of DC.
This series is about as inside-the-Beltway as Fiji, and
Fincher's main plan to compensate for the stupidity level is to have the gentlemen whip off their glasses and the ladies whip off their clothes.
He and Willimon think they're revealing that DC is a den of thieves or a nest of vipers, but it looks more like a petting zoo of arthritic lambs.
Spacey is so pleased to be playing the wolf again that he doesn't notice he's merely gumming his prey.
Kate Mara: Queen of the 'House'
By
Jarett Wieselman
In the thrilling new Netflix series
House of Cards
, Kate Mara plays Zoe Barnes, an aspiring political reporter who makes a deal with the devil (ie: Kevin Spacey's Majority Whip Francis Underwood) and injects herself into a world of corruption, criminals and congressmen.
While Mara never had any political aspirations herself, she deeply identifies with Zoe's drive as that's what led her to score roles in
Iron Man 2
,
American Horror Story
and
Brokeback Mountain
. With
House of Cards
, Mara tackles her biggest and juiciest role to date -- and is poised to devour some of Hollywood's heaviest hitters in the process.
ETonline: When you read the script, what was your first reaction?
Kate Mara: It was an easy thing to want to be a part of even before I read the script because of the people involved. I've always wanted to work with [director David] Fincher, and Kevin and Robin [Wright, who plays Spacey's wife, Claire] are incredible actors. Beau [Willimon, creator] wrote an awesome world. As soon as I finished reading the first two hours, I wanted more, which is always a good sign! Also, my character Zoe is so fun to play and being able to do this back and forth thing with Kevin Spacey is an actor's dream.
ETonline: There's this sense that Zoe is chomping at the bit to get in the game, what appeals to you about playing someone with that kind of ambition?
Mara: Her drive and ambition and passion for her job is the thing I loved and related to the most with her. I'm still passionate now about my job, but when I first started out as a kid, I was so motivated. No one had ever acted in my family before, and my parents had no idea how to help with that. I would leave notes on my parents pillow every night at 13 saying, "Please help me find an agent!" Eventually it worked, so I relate to that go-getter mentality.
ETonline: The Netflix model (13 episodes, released simultaneously) is unique to the industry. For the actors, are you coming into the show knowing your character's entire arc, as you would with a film, or learning bit by bit, as you would with a TV show?
Mara: One of the great things about it is that from the beginning, I was told roughly what my arc was going to be, which makes it a lot easier to play. The thing I always hated about TV was being in the dark and feeling like you have no control over the week to week journey. That's so unsettling to me. That's why this was perfect; it's not just two hours of getting to work with all these incredible people, it's 13 hours and still having the control like you would in a movie.
ETonline: In the first hour, Zoe makes a mutually beneficial deal with Underwood; do you think she's in over her head, or is he?
Mara: It's a bit of both, I think. They're very dangerous to each other and using each other for their own benefit. It gets more and more complicated the deeper they get into this relationship, and that dynamic, which you rarely see on TV, was fun to play.
ETonline: Did you shadow any reporters for the role, or, in your mind, is what she does not as important as why she does it?
Mara: I didn't feel the need to and whenever anybody asks me, I worry I was being lazy [laughs]. But there was so much that was already written about Zoe that, yeah, the reporting wasn't quite as important to me as her goals and finding out why she's so driven. Plus, I barely even had to carry around a notepad, the world of reporting is so much different now, everything is done on your cellphone.
ETonline: What are you excited for people to experience with House of Cards?
Mara: I'm excited for them to see that it's not just a political show. Obviously it takes place in that world and there is a lot of that, but to me, the most interesting parts of the show are the politics you have at home between a husband and a wife or between a boyfriend and a girlfriend. Our show has so many different angles you could be drawn in by, and, as an actor, it's exciting to be part of a show that layered.
AV Club
House Of Cards
is also compulsively watchable, slow-moving and poorly structured as it is. A lot of this is due to Spacey, who commands the center of the screen in a way that reminds you why he's such an acclaimed actor. He plays Frank with a deliberate hamminess—his Southern accent is something to behold—and he seems to be the only one in the show who understands that the overripe nature of the dialogue requires a bit of a wink. The series also gets some great work out of Kate Mara as Zoe, a cub reporter for the fictional
Washington Herald
, who finds herself in the right dress at the right place at the right time. When the series features these two actors together on screen, it rights itself and becomes everything it could be.
The first two episodes of
House Of Cards
certainly leave the viewer wanting more, but they also feel curiously undernourished, driven by scripts that leave too little to the imagination and treat the audience's interest in antiheroes as a fait accompli. But so long as Fincher, Spacey, and Mara are at the show's center, there's enough here to entertain.
++++++++++++++++++++++++++++++++++++++++++++
Outrage at raunchy pole dancing show on Glasgow University campus.
Undergraduates as young as 17 are taking part in the 'sport'. Organisers say pole-dancing - once seen exclusively as a feature of strip bars - is increasingly popular among female students. About 170 students are now members of a Glasgow University society dedicated to promoting the activity. But last night the disclosure fuelled concern about the growing 'sexualisation' of teenage girls and young women on university campuses, while organisers admitted some parents had voiced concern
++++++++++++++++++++++++++++++++++++++++++++
You have read this article House Of Cards / Kate Mara / Lili Simmons with the title January 2013. You can bookmark this page URL http://duk78.blogspot.com/2013/01/stars-sex-and-nudity-buzz-01312013.html. Thanks!